About
by ZEMOS98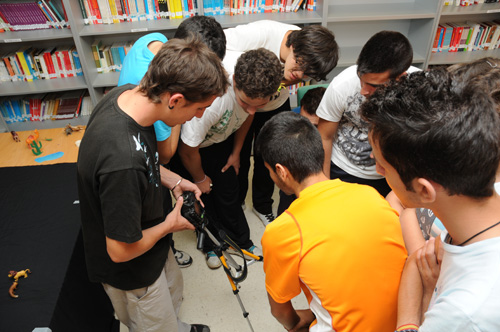 WHO ARE WE?
We are Doc Next Network. Our network is a unique European movement. Active in the UK, Spain, Poland, the Netherlands, Turkey and connected to other parts of Europe and its neighbors, we organise media-workshops for young talented storytellers and share their media. Doc Next Network highlights the work of a new generation of media-makers that shows what Europe is really about.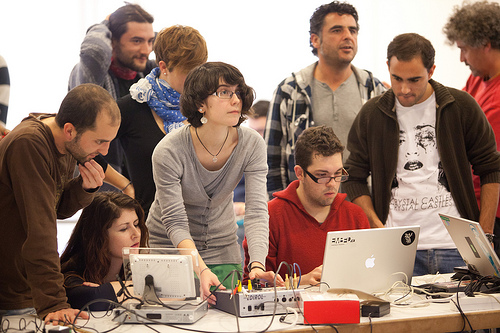 VISION & AMBITION
We want a more inclusive public debate and imagery, in and of Europe. We provide access to media and platforms for young people who are likely to be excluded from mainstream public discourse. We bring their stories to you: at film festivals, on radio and tv, on on-line platforms, at seminars and conferences for policy and decisions makers.
Sharing the viewpoints of young documentarians amongst a broad, intergenerational audience is crucial for a more inclusive public debate and imagery of Europe. It provides alternative perspectives on our contemporary society. We are challenged by the ever-growing parallel public opinion making environment on the Internet, with its community journalism and other spaces that promote D-I-Y media, such as YouTube, Vimeo and Facebook. As young talented media-makers are routing around established cultural, media and political institutions, it is time to make new links. Doc Next Network is an innovative matchmaker between these different platforms and between generations.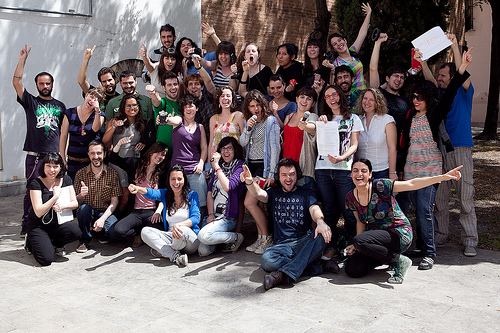 ACTIVITIES
documentary workshops
documentaries
media collection
blog
screenings & presentations
research and debate
View the Doc Next Network on www.docnext.org. View the DOC NEXT NETWORK Media Collection on Vimeo: http://www.vimeo.com/groups/ecf.
Doc Next Network is an initiative of the Youth and Media Programme of the European Cultural Foundation and exists of:
British Film Institute (London, UK)
ZEMOS98 (Seville, Spain)
MODEIstanbul (Istanbul, TUR)
Creative Initiatives "e" (Warsaw,Poland)
IDFA (Amsterdam NL)
Metropolis TV (NL)
DOC NEXT Media collection
Get access to hundreds of amazing alternative short documentaries made by young talented media makers from different corners of Europe. How do they reflect on what is going? What does living in Europe really mean? How do they embody their visions into creative media?
Built in five different countries of Europe with young people working in the Doc Next Network, the DOC NEXT media collection offers a unique reflection on what living in Europe really means and includes topics, such as how the past affects different generations; how people 'live apart together'; how we change our environments; how individuals inspire and how young people make interesting statements…
View the DOC NEXT NETWORK Media Collection on Vimeo: http://vimeo.com/groups/docnextnetwork.
Soon available too: other reflective and creative media-works, like photography, radio, blogs and other contributions from the DOC NEXT NETWORK!
DOC NEXT media includes short, experimental productions, including videos, blogs, audio reportage and short films and which is represented on Vimeo and on the respective channels (on-line) of the members of the network.